Forged Steel Lift Check Valve IBR and NON IBR( 800/1500/2500 Class)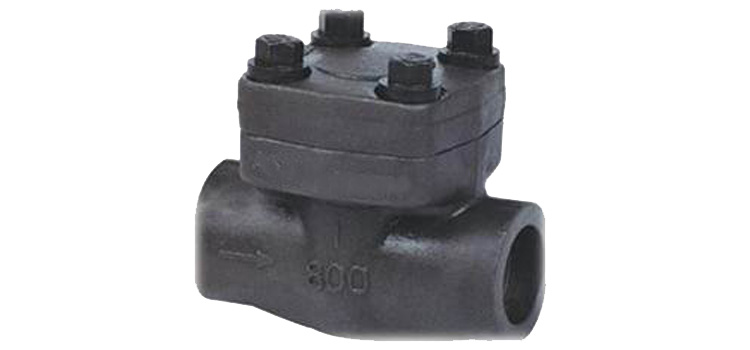 Features:
⇒ Bolted Cover.
⇒ Piston Type, Reduced Bore.
⇒ Design Std: BS 5352, Testing as per BS EN 12266 Part -I
⇒ Ends : Screwed to BSP as per BS 21/ANSI/ASME B 1.20NPT./ Socket welds to B 16.11/Butt weld as per ANSI B 16.25
On Request:
⇒ NACE AS PER MR-01-75
⇒ Integral Flanges/Butt weld Ends.
⇒ Welded cover.
⇒ Consult us for High Temp/ Pressure & for Cryogenic services.
Material of Construction:
⇒ Body: A105/F11/F22/A 182 Gr. 304/F316/LF2/Duplex
⇒ Cover: A105/F11/F22/A 182 Gr. 304/F316/LF2/Duplex
⇒ Gasket: Sp. Wound SS 304+ Graphite
⇒ Plug: 13% Cr./ SS 304/ SS 316/Monel
⇒ Seat Ring: 13% Cr./ SS 304/ SS 316 / Stellite
⇒ Available Size: 8 mm To 50mm