Cast Gate Valve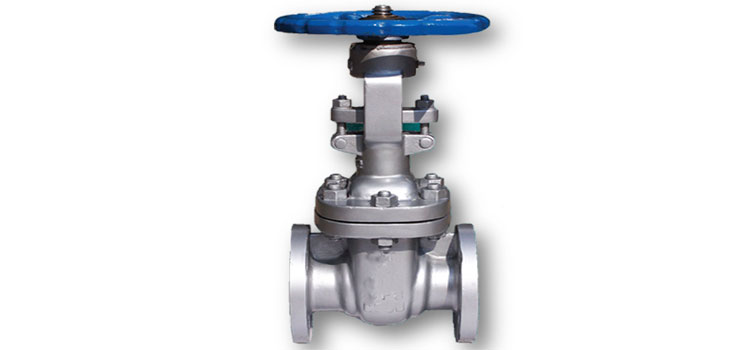 Features:
⇒ OS &Y type, Bolted Bonnet/ Pressure Sealed Bonnet.
⇒ Low operating Torque.
⇒ Design Std: API 600/ANSI B 16.34,Testing as per API 598
⇒ Face to Face Dimensions as per ANSI B 16.10
⇒ Flange Drilling as per ANSI B 16.5,RF Serrated.
⇒ Valve with Back Seat arrangement.
⇒ Flexible wedge and Solid wedge
⇒ Deep Stuffing box to accommodate more packing rings.
On Request:
⇒ API 6D design.
⇒ Extended Bonnet for cryogenic services.
⇒ Locking arrangement.
⇒ Gear/Electric actuated.
⇒ Ring joints facing/Butt welds ends.
⇒ NACE as per MR-01-75
⇒ Stellated /Hard faces.
Please Consult Us For:
⇒ High Temp/Cryogenic Services.
⇒ Other Trim Material.
⇒ Bolted Bonnet.
⇒ For IBR & Non-IBR
Material of Construction:
⇒ Body: WCB/LCB/CF8/CF8M/Monel/WC6/WC9
⇒ Bonnet: WCB/LCB/CF8/CF8M/Monel/WC6/WC9
⇒ Trim : CN5/CN8/CN12
⇒ Gasket: Sp. Wound SS 304/316 with Graphite/PTFE
⇒ Gland Packing: Graphoil /PTFE
⇒ Wedge Facing: 13% Cr./CF8/CF8M/ Monel
⇒ Seat Facing: 13% Cr./CF8/CF8M/ Monel
⇒ Stem: SS 410/SS 304/ SS 316/ Monel
⇒ Back Seat: SS 410/ SS 304/ SS 316/ Monel
⇒ Gland Bush: SS 410/ SS 304/ SS 316/ Monel
⇒ Gland Flange: CS/ Suitable for Body Material
⇒ Yoke Sleeve: A 439-D2/ Al.Bronze
⇒ Hand Wheel: Malleable Iron/Cast Steel